Cybrary Man's Educational Web Sites
The internet catalogue for students, teachers, administrators & parents.
Over 20,000 relevant links personally selected by an educator/author with over 30 years of experience.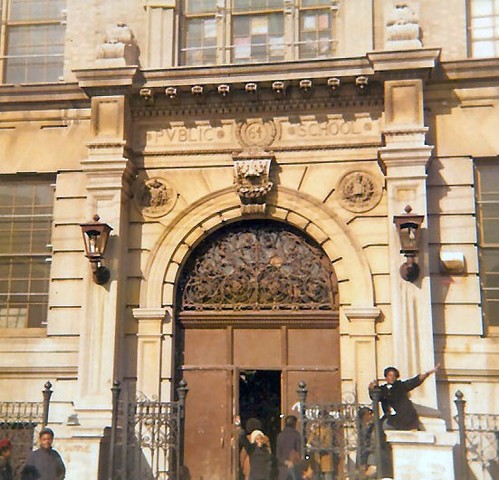 Cybrary Man worked in some of the toughest inner city schools in the New York City school system for 32 years.
For the first 20 years he was a classroom teacher before becoming the teacher/librarian for his final 12 years.
Here are some of his teaching tips. Enjoy!
---
Table of Contents
Before Class
A lot of times students would have experienced something that will cause them to not pay attention or there is something troubling them.
Maybe they do not feel well or they had a fight before class or they suffered the loss of a family member.
I used to tell my students that I could not read minds so they would have to tell me if anything bothered them before class.
Rather than causing a stir in class trying to get child to participate it is wise to get them to tell you things that are affecting them before you begin the class.
Either have them talk to you or get them to write you a note.Know Students' Names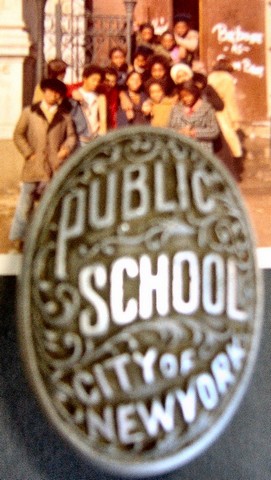 Students appreciated it when I greeted them by name as they entered classroom.
It was also important to call on students by name.
See: Learn Your Students' Names pageTeach Students How to Listen
1. Have students look at you when you are talking.
2. Insist on no talking.
3. Nothing should be in their hands Getting Students to Talk Loudly
Many students speak softly and do not project their voice.
To get students to speak up I used to walk to farthest part of classroom from that student.
Students talk to the teacher so you have to move farther away to get them to project their voice.
I used to tell them to think of me as a lifeguard and they were drowning.
To get saved they would have to speak up.

Getting Everyone Involved
It was not easy but I tried to get almost every student involved in the class lessons.
After a student makes a point in class ask another student what they felt about that studentís response.
Building Community in the Classroom pageReturning Papers Quickly
I made it a point to return any work the children did the next time I saw that class.
I can vividly remembering students complaining about another teacher who took forever to return homework or test papers.
I did not lose their papers because I used the homework folders that are explained in Cybrary Man's Homework System
which can be found on: Cybrary Man's Homework System
I also made sure that if there were any handouts in class that they were placed in the homework folder for that class. Foolproof Homework System
After many years I refined my homework system to make it foolproof.
No student could make the excuse that they could not do the homework because they did not understand the assignment.
No child could say they did not know what the homework was.
My Homework System is explained on Cybrary Man's Homework System Review of Week's Work
My students enjoyed my Jeopardy game that was used to review the week's work.
I made a large oak tag chart and used mailing envelopes in each column.
The categories depended on what subject I was teaching.
For my Language Arts classes I would have the following categories: Spelling, Vocabulary, Grammar, Literature, and Reading.
For Social Studies I used: Geography, Current Events, Vocabulary, Week's Subject (2 Categories).
Now you can do this with the tech version of Jeopardy.

I found Jeopardy was also a good way to review for tests. See My Game Links here for online Jeopardy links.
---
Calendars
For each month I made a monthly calendar on a large poster board.
For each day I found an important personís birthday or important event.
I used these posters each year.
Without even realizing it I had created a multicultural calendar of famous people and events.
My Calendar page
Each week I posted a calendar of all of the special events that were happening in our school or the community.
Getting Students to Proofread
I used to have my students rolling on the floor laughing when I used to read their homeworks aloud verbatim
(I did not state the student's name as I did not want to embarrass anyone).

This taught my students to read over any paper they handed in and make the necessary corrections.
Homework after I returned a graded test
The homework assignment I gave after each test was to write the question and correct answer to the questions they got wrong on the test.
This included listing the mistakes they made in grammar and spelling.
---
Organizational Tips from "Zee"
Here Are My Best Organizatonal Tips:


The BEST organizational thing I ever did was to start using grade slips. I got this from a 30-year vet.

The SECOND best organizational thing I ever did was purchase the blue assignment collector at Calloway House's website. I actually purchased 4: One for each section of math that I taught, using each slot for a different day of the week. SAVED MY LIFE. I don't lose papers, and students can't steal others' papers to cheat or sabotage grades.

So here's how my grading routine goes (I worked with 5th and 6th graders so the name-checking and responsibility helps may not apply or be appropriate for high school):

1. Take up completed assignment from the class, row by row. In the future I will require that EVERYONE turn in something. Students who do not have the work will sign a colorful half-sheet (that I have simply dated in pen) and write the assignment heading on it. (This is for parent conference, legal, etc. reasons so that it won't be a "I did it but my teacher lost it" situation. Also, in the school I worked at, sometimes it went better for you to just give the student another copy at that age level, and the colorful slip would help me keep up with who needed another copy. Sigh. I know.)

2. Have the student at the front of each row check to make sure all papers have names (Sigh. I know, but I had to choose my battles, and I decided to add this simple step rather than throw completed no-name papers away and deal with zeroes and parents). COUNT the number of submitted papers for that row before moving on to the next row.

3. Once all papers are collected, staple all student pages together with a grading slip on top (LIFESAVERS!: If you'd like a WORD copy [two slips per page], email me at zypowell @ yahoo.com [no spaces] with "REQUEST FOR GRADE SLIP" in the subject line.)

4. Personally place the stapled stack into my Calloway House blue assignment collector.

5. Retrieve stack when it's time to grade. Record grades on grade slip. Copy grades from grade slip to computer grading system (this goes SUPER fast when names are in the same order). Return graded stack to assignment collector, still stapled.

6. When it's time to return papers, REMOVE STAPLE in front of class, return papers and discuss if applicable, and continue with the day. Store physical copy of grading slip in a large plastic baggie labeled for that period and for that six weeks. This is a physical backup. (Because the grading slips hold one grade and all students, some teachers I've worked with then recorded the grades by hand into a physical gradebook for taking to parent conferences, so that all of a student's grades are collected on one page. I printed a paper copy of my computer gradebook.)

I can't TELL you how relieved I was when I finally got this system down.

Hope it helps!

Zee

P.S. While you are collecting papers, students are engaged in bellwork.
---
JUL19
---